DESCRIPTION
Each utensil is made with simple yet classic, modern elegance which can complement any of your existing tableware. This flatware set, with its thin handle, will feel right in your hands, weighted to perfection for maximum comfort while in use.
This beautiful 5-piece reflective stainless steel black laser cutlery set is sure to impress your guests. It's perfect for parties, restaurants, or date nights at home.
FEATURES
• Rendered from 18/0 stainless steel
• Chic, organic texture for a distinctive table setting
• Dishwasher safe (We do not recommend lemon scented or corrosive detergents)
USE & CARE
Hand washing is recommended first, dry them before storing. Do not use steel wire brush, hard sponge, cleaning cloth or any other hard-material cleaning tools for cleaning to avoid damage to the flatware.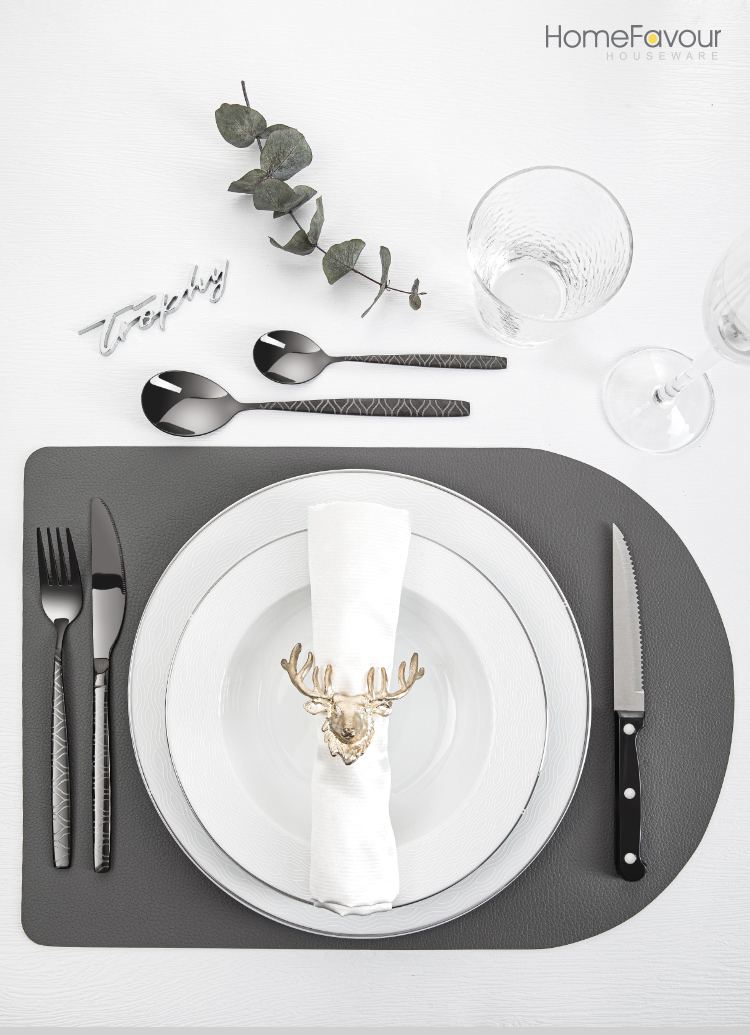 Related Search