But when it comes to everyday use, porcelain is the strongest and most durable material there is when it comes to dishes.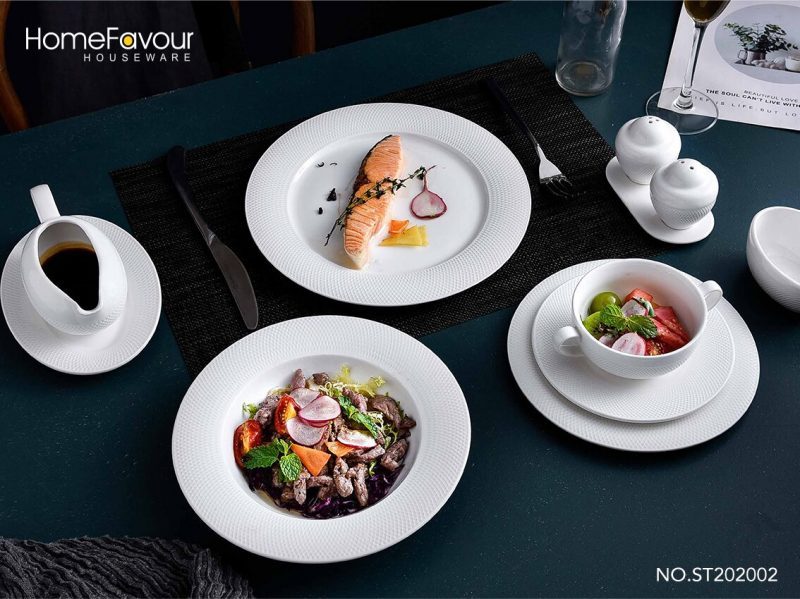 Ceramic utensils are no longer limited to works of art, and are increasingly entering people's daily lives, that is, daily-use porcelain such as "pots, bowls and spoons" and other ceramic tableware and tea sets are increasingly used in our lives. The highest frequency ceramic products.
Porcelain for daily use has many advantages, such as easy cleaning, acid and alkali resistance, suitable for high temperature disinfection and steaming, boiling, roasting and roasting food, etc., and is deeply loved by consumers. According to the firing temperature, it can be divided into porcelain and stoneware. What is the difference between them? Let's find out!
一:texture
The hardness of porcelain dinner is firmer;
Stoneware dinner is more fragile
二、water absorption
Porcelain has low water absorption,
High water absorption rate of Stoneware ceramics
三、sound
porcelain dinner set is relatively crisp;
Stoneware dinner set is relatively low stuffiness
Related search
Top sale dinner set Tableware brand
How to judge whether the tableware you buy is safe