Introduction of Amazon TOP 5 Dinnerware Set in 2022
Introduction of TOP 5 Dinnerware Set in 2022
TOP5
18-Piece Kitchen Dinnerware Set - Square Plates, Bowls, Service for 6 - Gray Soft Lines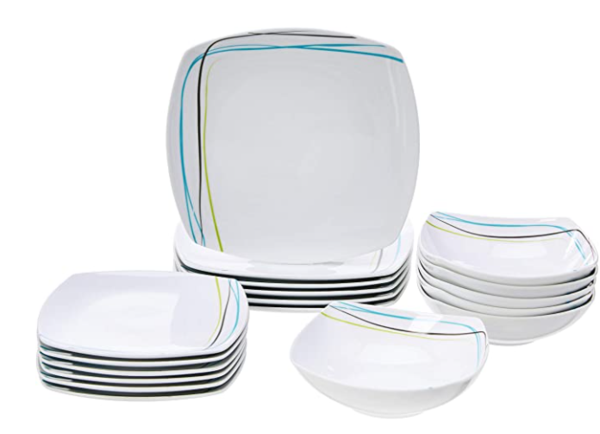 18-piece dinnerware set of matching plates and bowls; service for 6

AB-grade porcelain for everyday use; lightweight yet durable

Elegant modern design for easy coordinating with existing tableware and décor

Dishwasher-safe, freezer-safe, and microwave-safe; plates can withstand heat up to 572 degrees F

Includes 6 each: 10.5-inch dinner plate, 7.5-inch salad/dessert plate, and 6.7-inch bowl
Similar pattern glassware dinner set customization, please contact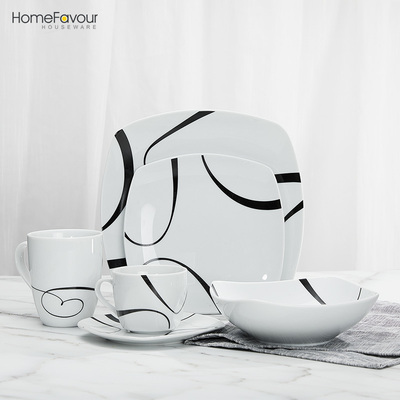 TOP4
16 Piece Double Bowl Dinnerware Set, Cobalt Blue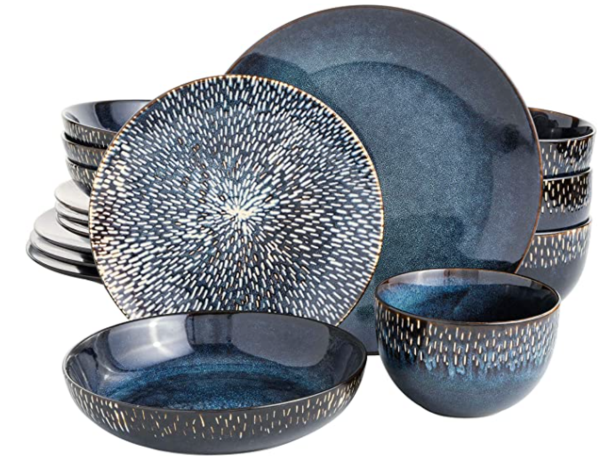 Dappled with light dashes, darkened rims and a reactive glaze, 16 Piece Dinnerware Set will create an aura of elegance in your dining room.
This gorgeous Cobalt Blue dinnerware set includes four dinner plates, four dessert plates, four cereal bowls and four dinner bowls.
Includes: Four each: 10.5in Dinner Plates, 8.5in Dessert Plates, 5.25in Cereal Bowls, 8.25in Dinner Bowls
All pieces are safe for use in the Microwave and Dishwasher

Similar pattern glassware dinner set customization, please contact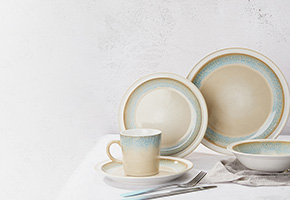 TOP3
16-Piece Round Dinnerware Set, Blue Modern Dishes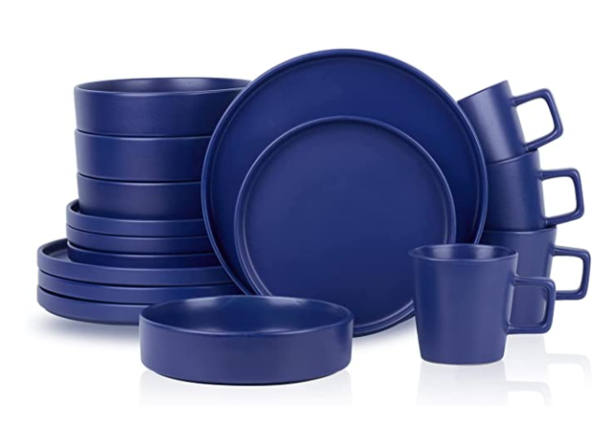 GREAT FOR EVERYDAY - stoneware dish set includes 4 large round 10.25" dinner plates, 4 small 7.5" salad plates, 4 round 23.6 fl.oz pasta bowls and 11.5 fl.oz mugs, making it perfect for dining with family and friends.
MID CENTURY MODERN DESIGN - This dinnerware collection features a lipped rim design on each stoneware plate. These dishes bring an earthy and organic feel to your dishware set, while also being simple and basic enough for everyday dining.
DURABLE CERAMIC STONEWARE- Fired at high temperatures, stoneware is typically thicker and is able to stand up to the wear and tear of family meals and entertaining!
DISHWASHER AND MICROWAVE SAFE - Each dish can be safely used in the dishwasher for easy cleaning and is microwavable for quick and easy meals.

Similar pattern glassware dinner set customization, please contact
TOP2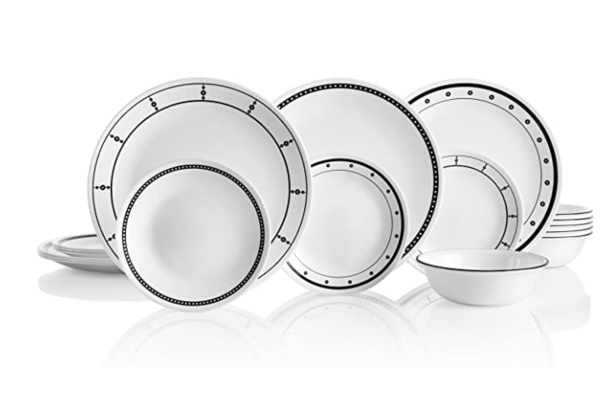 Corelle 18-Piece Service for 6, Chip Resistant, Black and White Dinnerware Set
18 piece set includes 6 dinner plates, 6 appetizer/snack plates, 6 soup/cereal bowls
Beads, ribbons and pearls make a bold statement in Black and White
Nothing else like it, triple layer strong glass plates and bowls highly resist chips and cracks
Lightweight and easy to handle
Ultra hygienic, non porous and easy to clean
Similar pattern glassware dinner set customization, please contact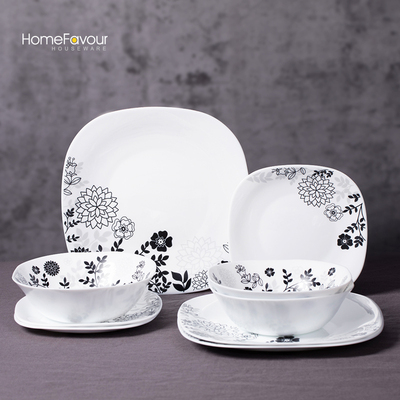 TOP1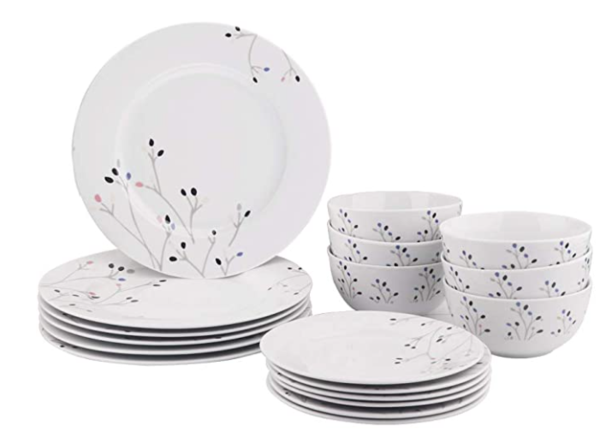 18-piece dinnerware set of plates and bowls; service for 6

AB-grade porcelain for everyday use; lightweight yet durable

Elegant modern design for easy coordinating with existing tableware and décor

Dishwasher-safe, freezer-safe, and microwave-safe; plates can withstand heat up to 572 degrees F

Includes 6 each: 10.5-inch dinner plate, 7.5-inch salad/dessert plate, and 5.5-inch bowl
Article classification:
News
SEND YOUR MESSAGE TO THIS SUPPLIER